Prasad R. Bhide
Assistant Professor, Department of Sanskrit, K. J. Somaiya College of Arts and Commerce
Profile
Profile | Curriculum Vitae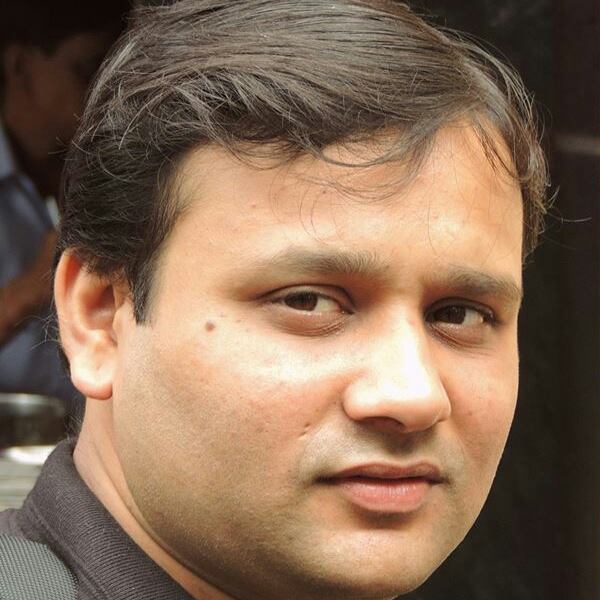 Prasad Bhide earned an M.A. in linguistics at the University of Mumbai in 2005, and an M.A. in Sanskrit with a specialization in the Indian grammatical tradition at the University of Mumbai in 2007. He earned his doctoral degree in the Department of Humanities and Social Sciences, Indian Institute of Technology, Bombay with a dissertation in the field of modern Sanskrit lexicography. He has been engaged in teaching various Sanskrit texts at college and university level since 2008. Since 2015, he is working as an assistant professor in K. J. Somaiya College of Arts and Commerce affiliated with the University of Mumbai.
He has presented research papers in various national and international conferences and seminars and has publications in reputed peer-reviewed journals. He has successfully organized workshops and seminars at the state and national level.
He is particularly known for his contribution to contemporary Sanskrit theatre. He has revived several classical Sanskrit plays presenting them in modern form by following the minimalist approach. The plays are presented in the form of a stand-up show in which a critical analysis of the plot is made along with the presentation of some scenes from it. These stand-up shows are organized in several places regularly. He wrote three original one-act plays and three original skits in Sanskrit. He was honoured by the Government of Maharashtra as "Best Writer" for the Sanskrit one-act play Devaśunī in 2018. Dr. Bhide directed a play based on the life of Kālidāsa, which was performed at the invitation of the National School of Drama on the occasion of its Classical Drama Festival. The same play was staged at the invitation of the Marathi Mandal in Washington D.C. in 2016 and was performed at the Kalidas Mahotsava organised by Kavikulaguru Kalidas Sanskrit University, Ramtek, Nagpur in 2018.